The Space
Corner view of how the setup interacts with the studio space.
Show Night
The space transforms into a gallery for the final show.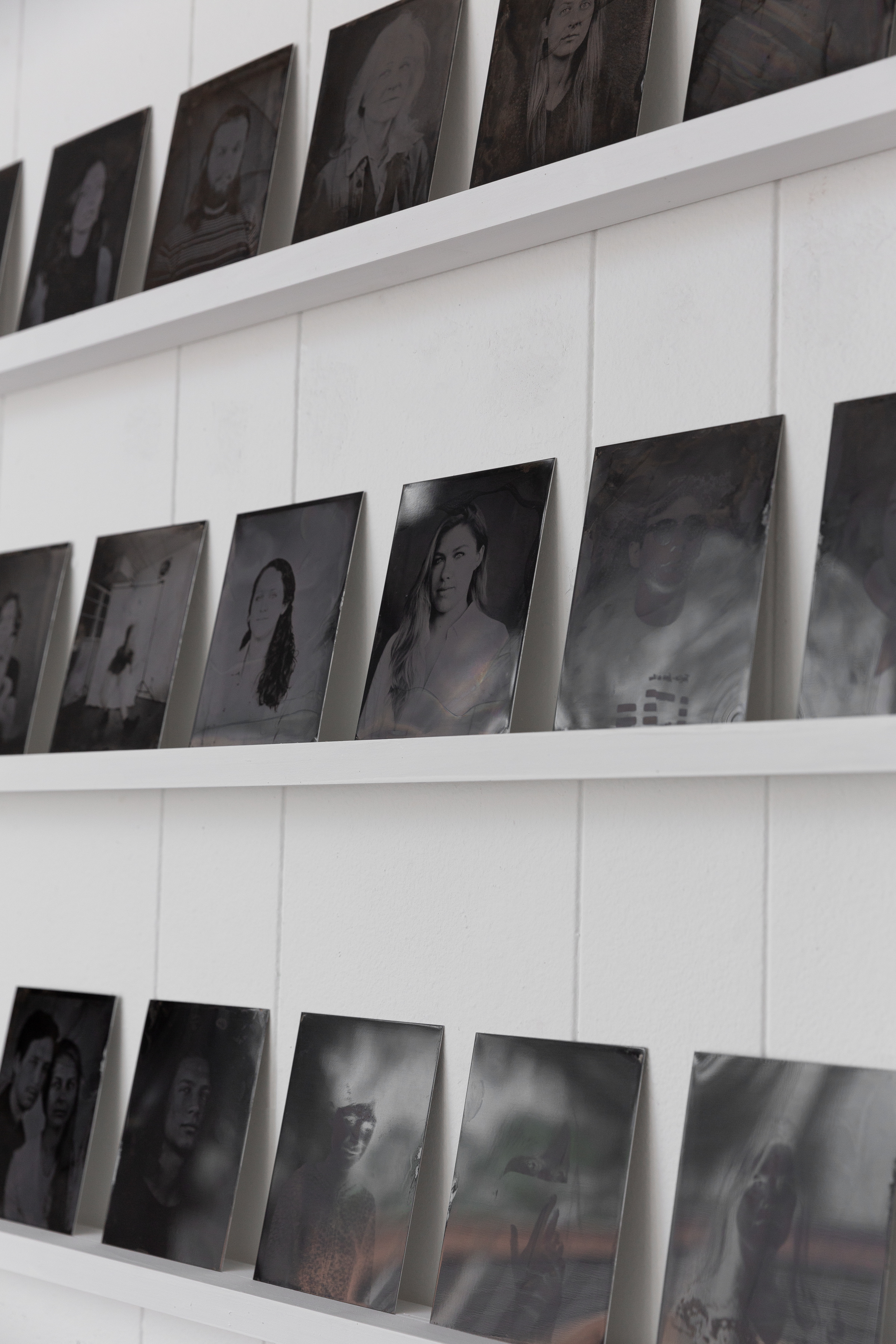 Plates are displayed on custom-built shelves in order for the viewer to get close and view the chemical quality of each piece.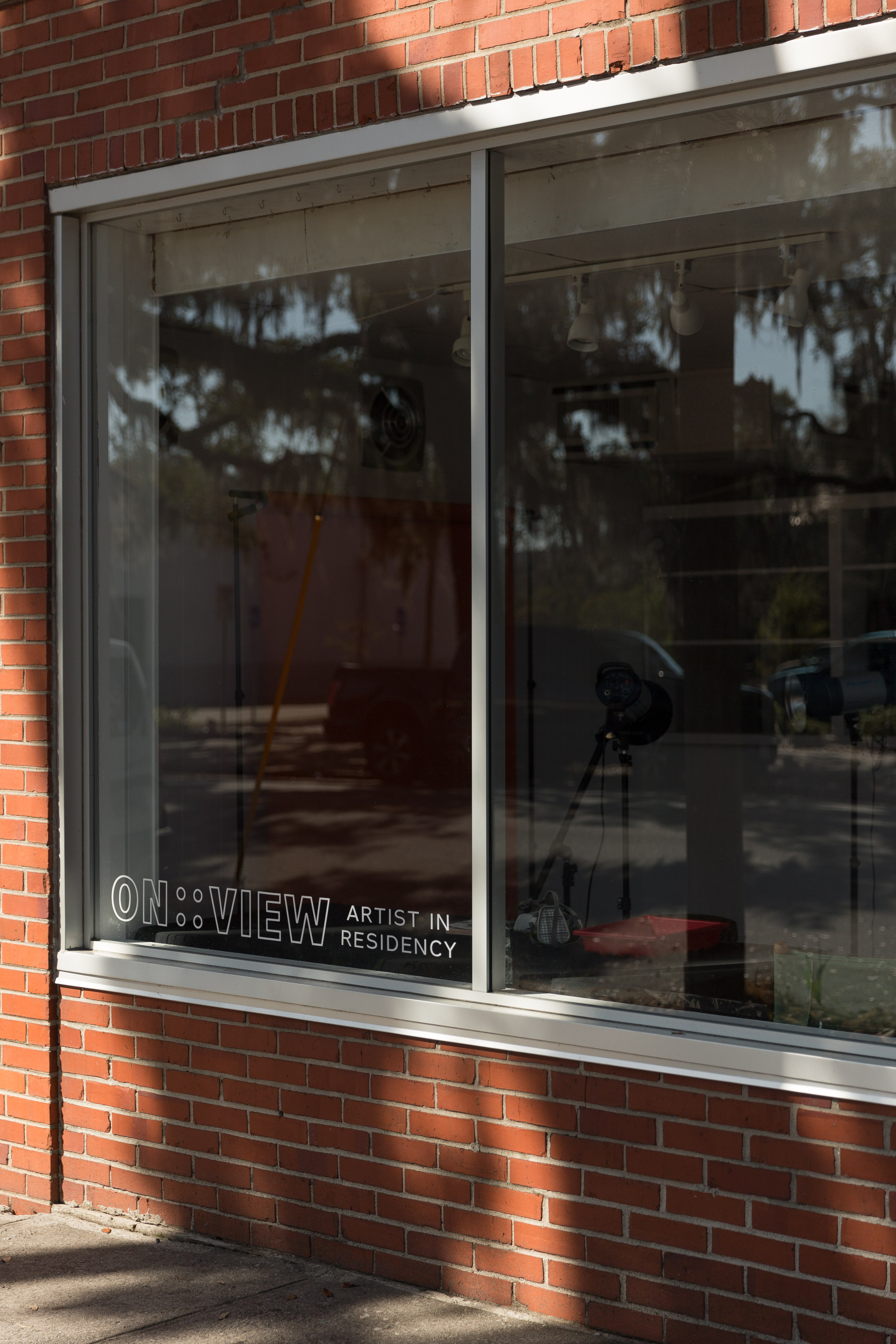 "On-View"
The residency took place at Sulfur Studios which has frequent foot traffic and interest from the Savannah community.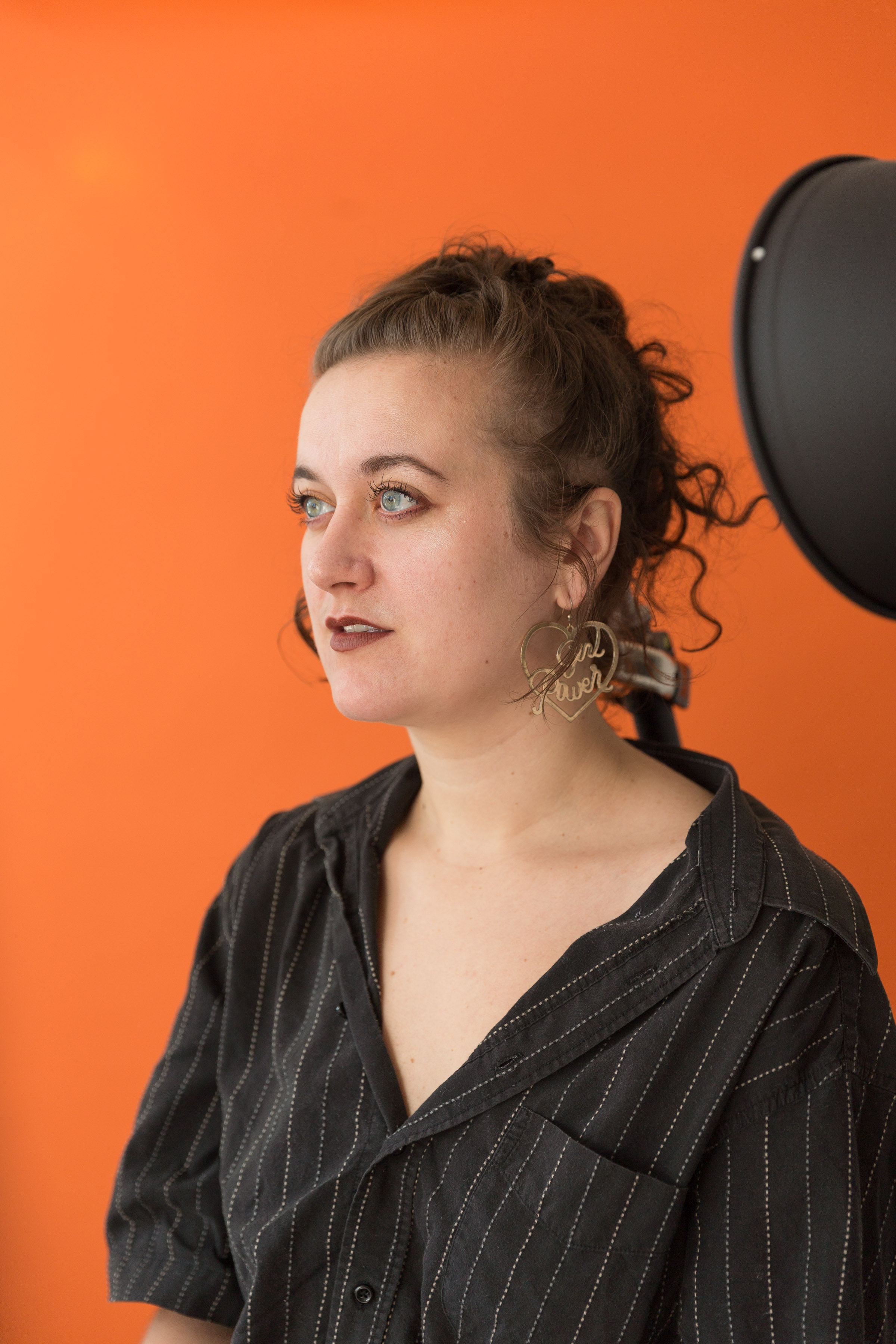 Becky
Becky Silvinsky posing for her tintype portrait, propped against a headrest so that she can remain still during the exposure time.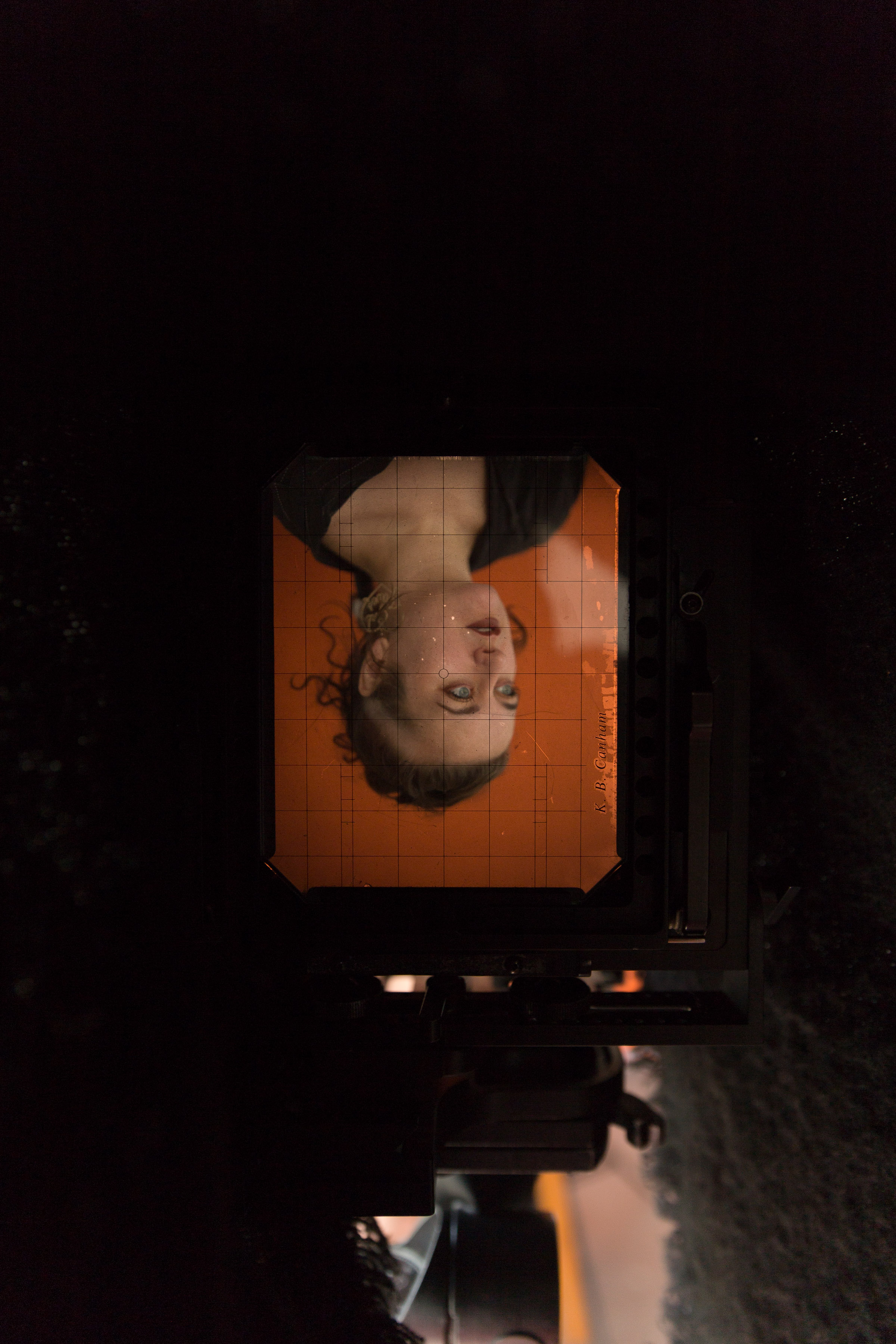 Ground glass perspective from the 4x5 Canham view camera.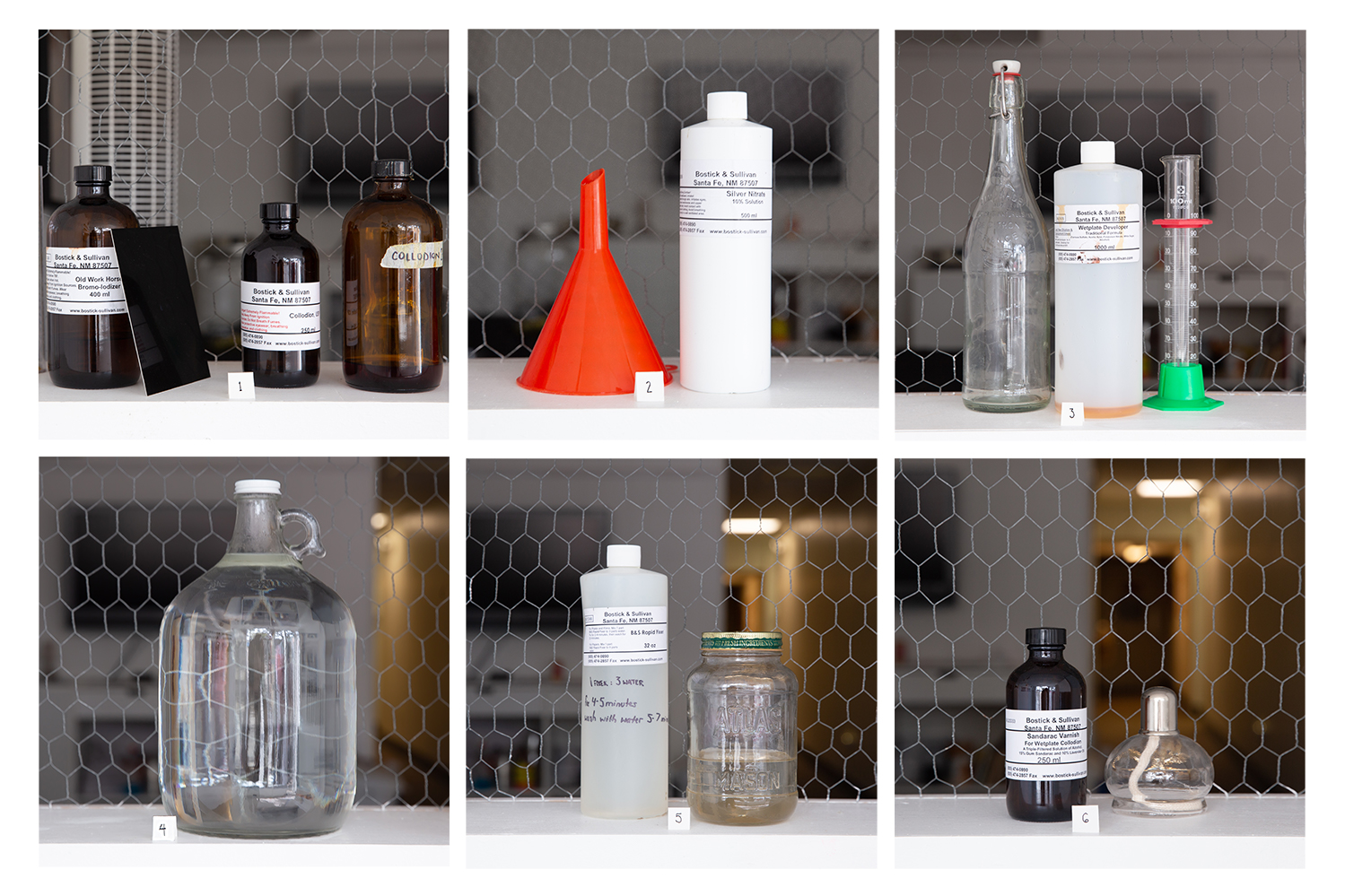 Chemicals
Arranged in the order that they are used in order for the process to be better visualized for those unfamiliar with the steps involved.
Hands-on
Allowing the viewer to experience the plates firsthand by breaking the barrier of 'please don't touch the art.'
Poster